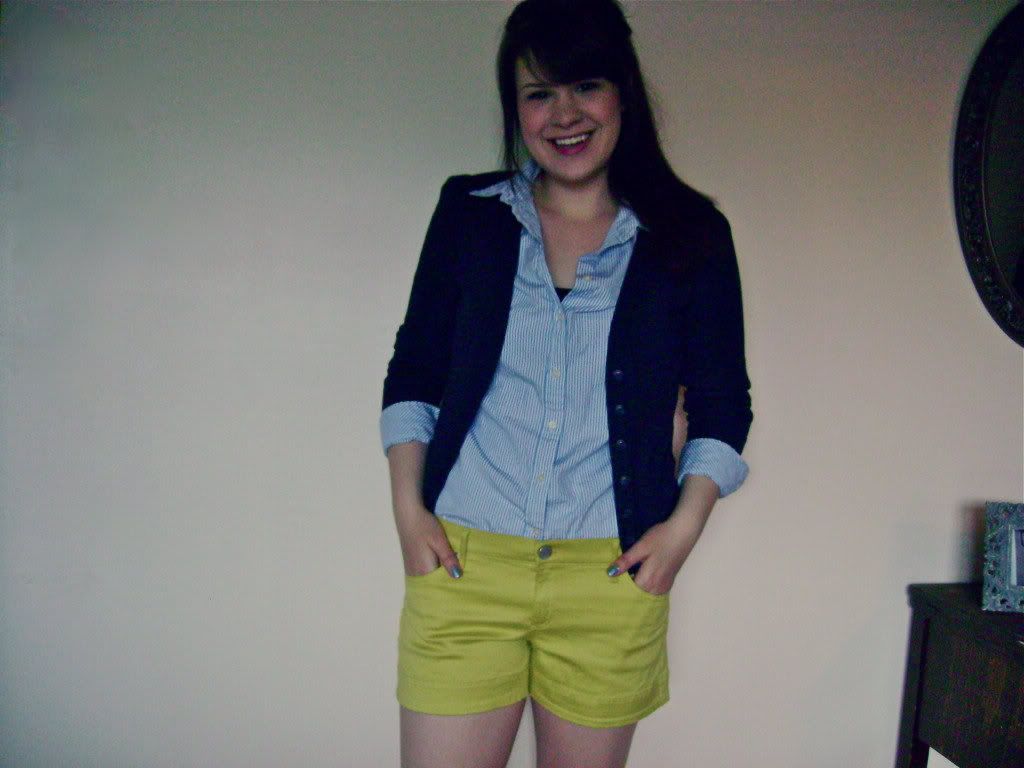 These shorts turned out to be one of those items that you pay full price for, but then end up seeing two months later on a clearance rack for 8 dollars. Which not only leaves you dwelling on the cruelness of the world, but also causes you to shake your fist angrily at the sky, cursing the store for all the ways they have wronged you. "DAMN YOU GAAAPP!"
But in contrast to those unfortunate situations, occasionally the sale stickers can work in your favor. In fact, the shirt I'm wearing in this post was actually a 12 dollar discovery from their clearance section. Sigh. The Gap giveth and the Gap taketh away.
dress shirt: gap
shorts: gap
shoes: payless
cardigan: costa blanca
nail polish: china glaze liquid crystal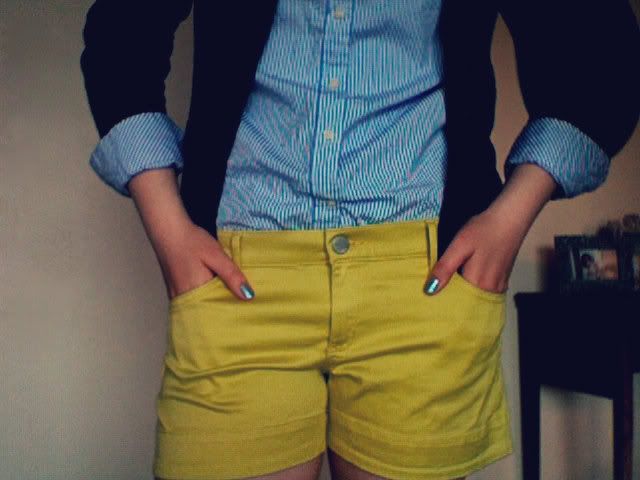 PS. It's time to break out the margaritas and Ke$ha CDs because summer has officially arrived! Now maybe it'll stop raining here long enough so it can actually start to feel like it. BAM. So much sass towards Mother Nature right now.
I should really consider changing the name of this blog from "Caitlin Gets Dressed" to "Caitlin Gets Dressed Then Complains About the Weather." It's both catchy and true.