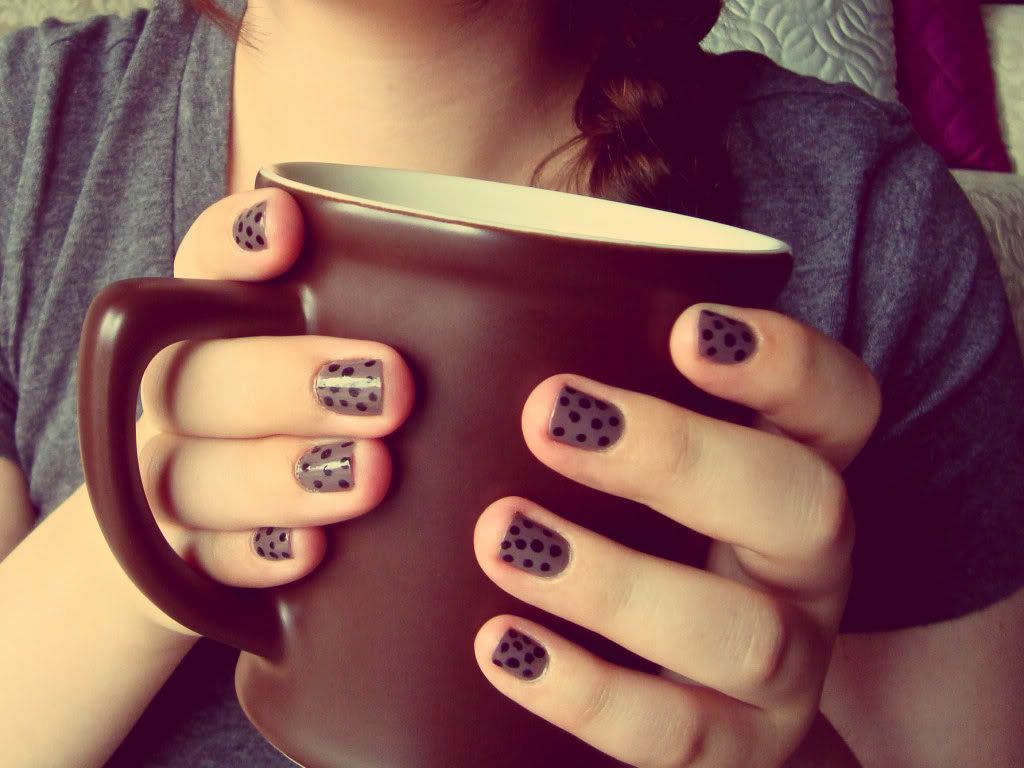 black polish: essence black is back, brown polish: essence walk of fame
No that's not a pocket weapon that I fashioned inside prison, it's a homemade nail dotting tool!
I first saw this clever creation on
The Beauty Department
blog and my jaw dropped in fascination. Sticking a sewing pin into the eraser end of a pencil? This is perfect for cheapos like me who won't spend $15 on a nail art tool kit, thank you very much Shoppers Drug MART.
In less exciting news, I got
a new job
a few weeks ago which has now put me drastically behind in both blogging and recreational reading. I mean c'mon, FOUR posts for the entirety of July?! Sigh. I'm a one trick pony guys.