That which we call a blog by any other name would still be cra-zaay! [I'm pretty sure that's how Juliet worded it.]
Well it's done. I have officially changed the name of this blog. [As well as the many unanticipated links that went along with it. Phew.] I felt that a blog title like
Caitlin Gets Dressed
demanded a lot more outfit posts than I was putting up. I wanted a name that would allow for a variety of different posts, and still sound cheerful and girly.
So I did what anyone would do and forced my mom to start brainstorming with me. And we finaaallllllyyyy came up with
Heart, Heart, Hooray!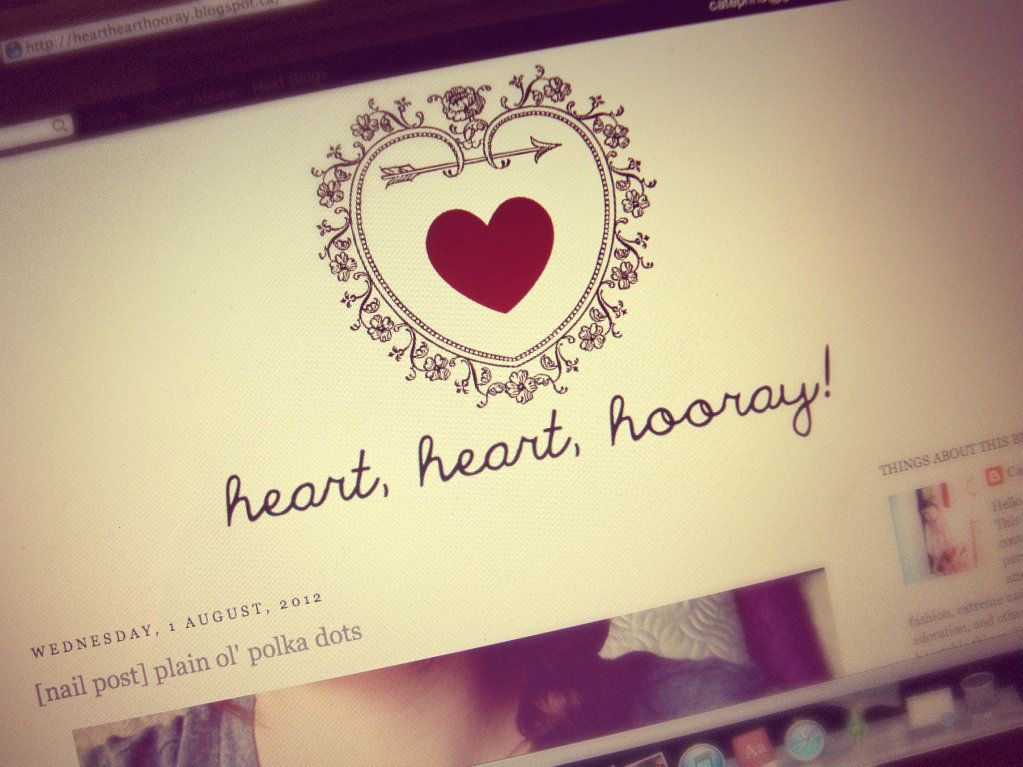 Hopefully it's okay. There was a lot of ClichéFinder/RhymeZone.com involved.