The title of this post was supposed to serve as a pop-culture savvy Amy Winehouse
reference
, but instead may have you wondering if this was written by one of those typewriter monkeys. The answer to that may be an astounding no, (
he only proofreads)
but if I have learned anything from my many months of lazy-shunning* this blog, it is that time truly does fly. Especially when you spend it working full-time like a fool, eating too many chocolate almonds, and watching a lot of
Downton
Abby
.
*To shun due to laziness
Let's get back into it with an outfit from a few days ago. Inside the Winners change room this shirt dress felt a bit too '90s-mom-gets-loose-on-the-weekend. Hopefully it's in the best possible way. It possesses the ease and comfort that most people crave in warm-weather clothing. Therefore, all doubts were tossed out the window and it made its way up to the till with me. You little denim devil you.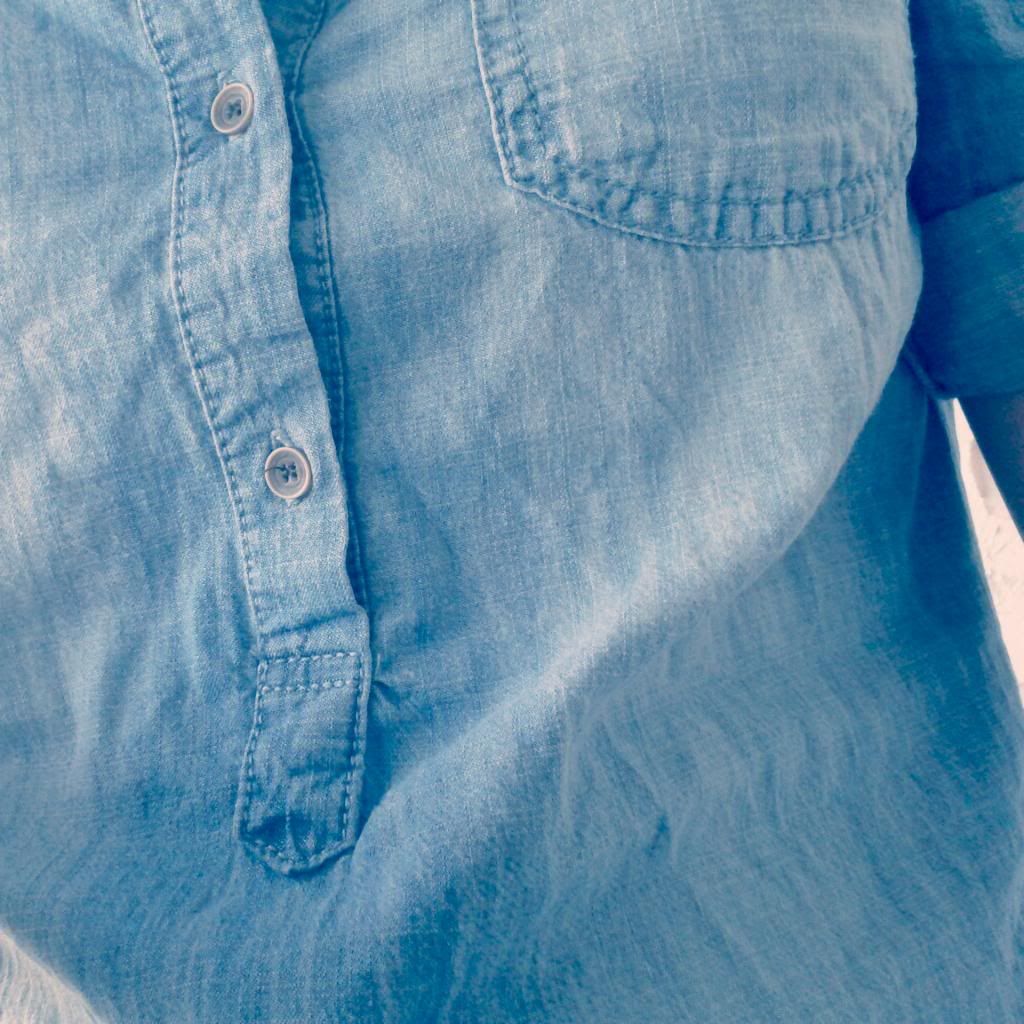 These are the best walking sandals that I've chanced upon in a very long time. I really should go and get another pair if they still have them. They're just from Target because Target is open in Canada now, so that's something.
Dress: Winners
Sandals: Target
Sunglasses: American Eagle
It's wonderful to be back with a post, and I hope you have a good week!
(And that's not just the chocolate almonds talking.)