Wear the absolute hell out of it.
If that's a real saying, then in terms of this shirt, mission well accomplished. Even one of the sleeves is starting to rip where it rolls it up! The true mystery is whether the rip is caused by plenty of wear, the quality of Target's clothing, or by my burly Popeye arm. Some mysteries are never meant to be solved.
The real love affair is with the shoes. They were 30 dollars, they are soft like velvet but definitely not, and their extra inches bring me to my dream height of 5'9. (I may have asked my mom to measure me with them on. What a ridiculous and oh so sad request. But nonetheless! It's love.)
Below is me attempting to hoist my foot up to show said wedges because I took these pictures with a self-timer on an iPad and it wouldn't tilt forward without falling over. It would never make it in the ballet world.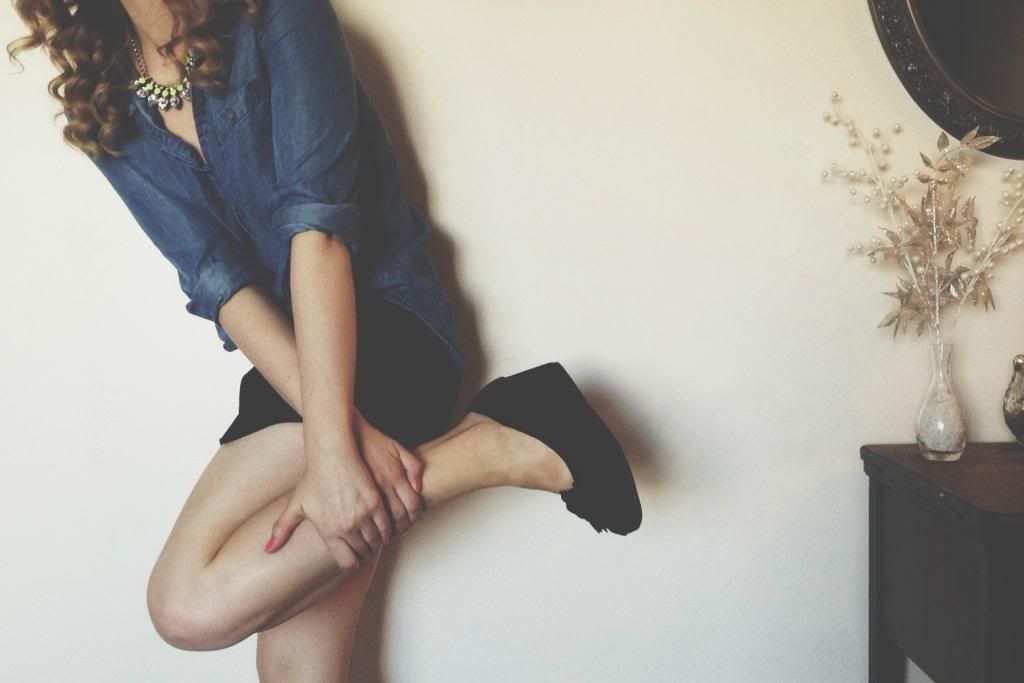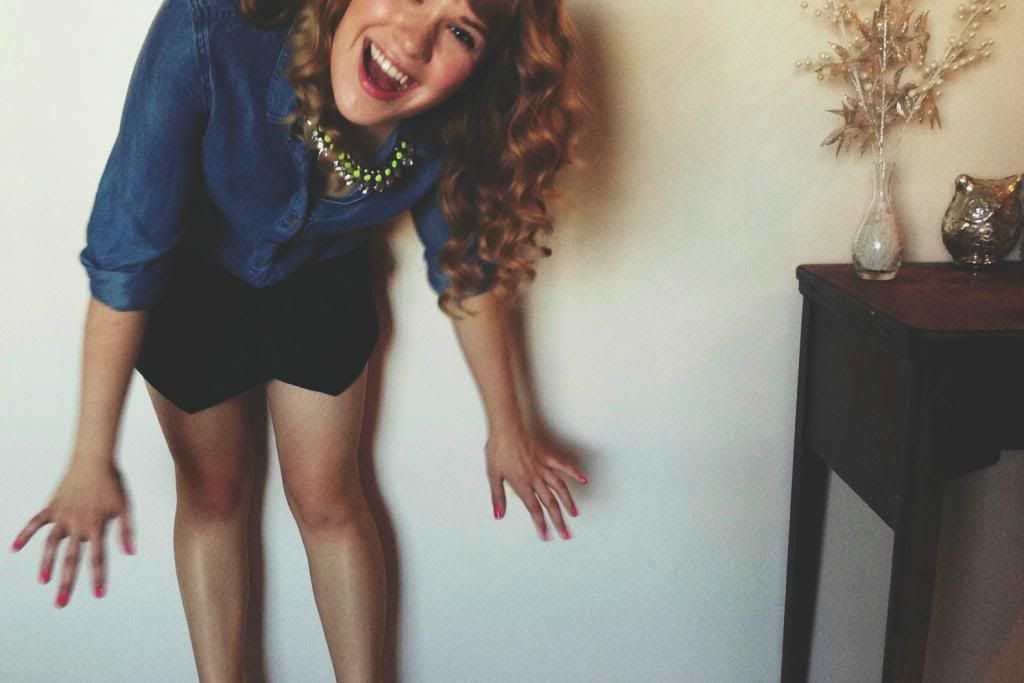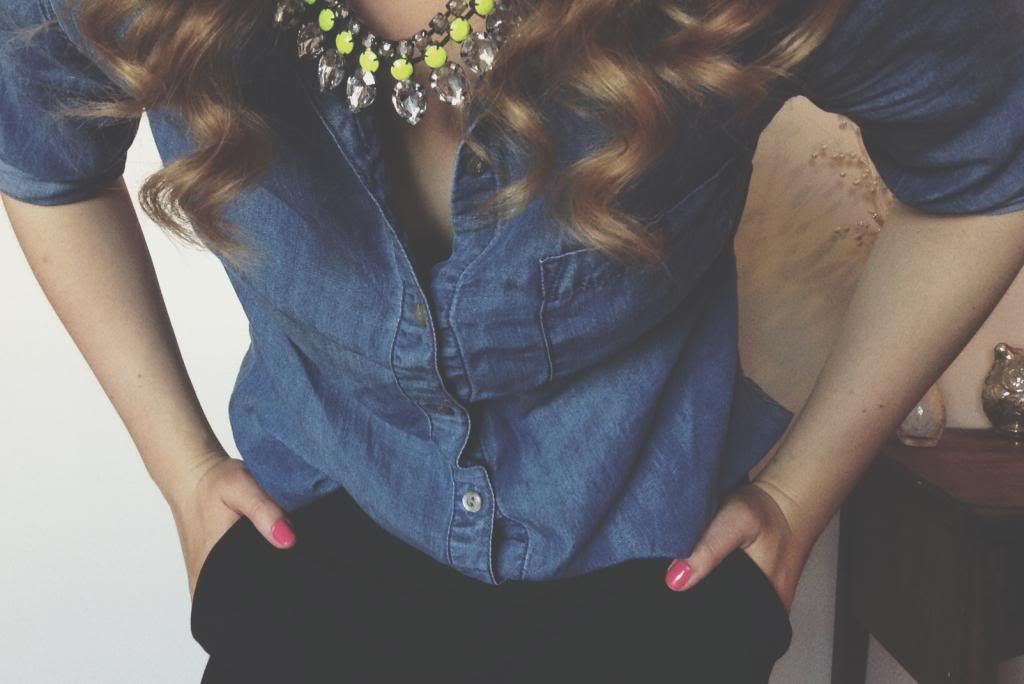 shirt: target
skort: zara
necklace: h&m
wedges: winners
nail polish: sally hansen coral reef
That's about it. I guess I'll keep this post
skort
and sweet. (Heh heh. Thank you Zara for manufacturing this skort and essentially making that wordplay possible.)
Have an excellent Friday/rest of Thursday!