The harsh autumn wind has settled it. These bangs must be grown out. They've become a lot less Zooey Deschanel and a whole lot more female Donald Trump.
It's time to end this toxic relationship and never look back. I foresee 7-8 months of awkward hair photos on the horizon (so that should be a wild ride) but nothing worth having ever came easy right?
Please remind me of this fact when I start looking like every teenage boy from 2005.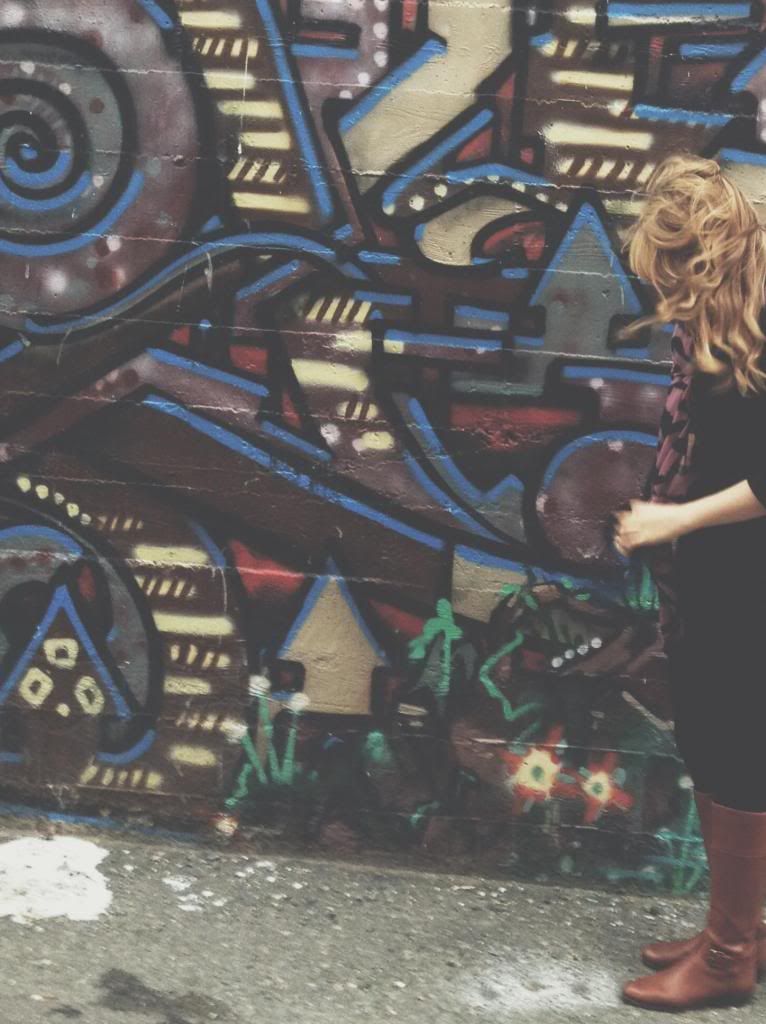 dress: target
tights: calvin klein
scarf: target
boots: anne klein
This outfit post has accidentally transformed into a mini hair rant. I did not see that coming.
And look, the same boots from the last post! Totally nailing this fashion blogging thing.